Our Projects
Come and discover Spotland Community Centres complete projects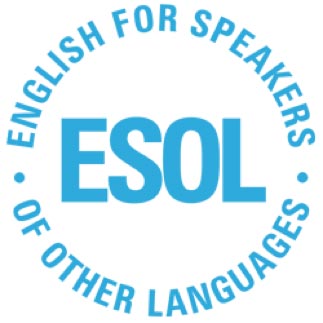 ESOL Level 1&2
---
If you are interested in learning English (Level 1&2), please enquire at the centre regards class times. FREE for anyone receiving benefits, however there is a small charge if you are in Employment or if you are not a recipient of any benefits.
STARTING SOON
Telephone: 01706 345151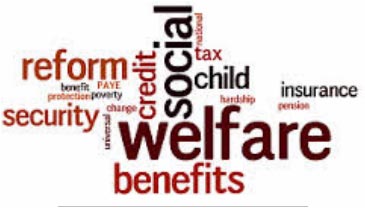 Benefits and Welfare Advice Service
---
The service helps local residents who face multiple barriers including language, education, lack of awareness, struggle with form filling and understanding specialized jargon. This can also lead onto individuals not knowing by law what they can or cannot claim through benefits. With such severe barriers to face, advice service helps eliminate these barriers. The service offers 1-2-1, confidential, easy to understand and bilingual surgery sessions. This is the longest running service at the community centre.
*Fees apply
Welfare Advisor: Javed Akhtar
Telephone: 07947527762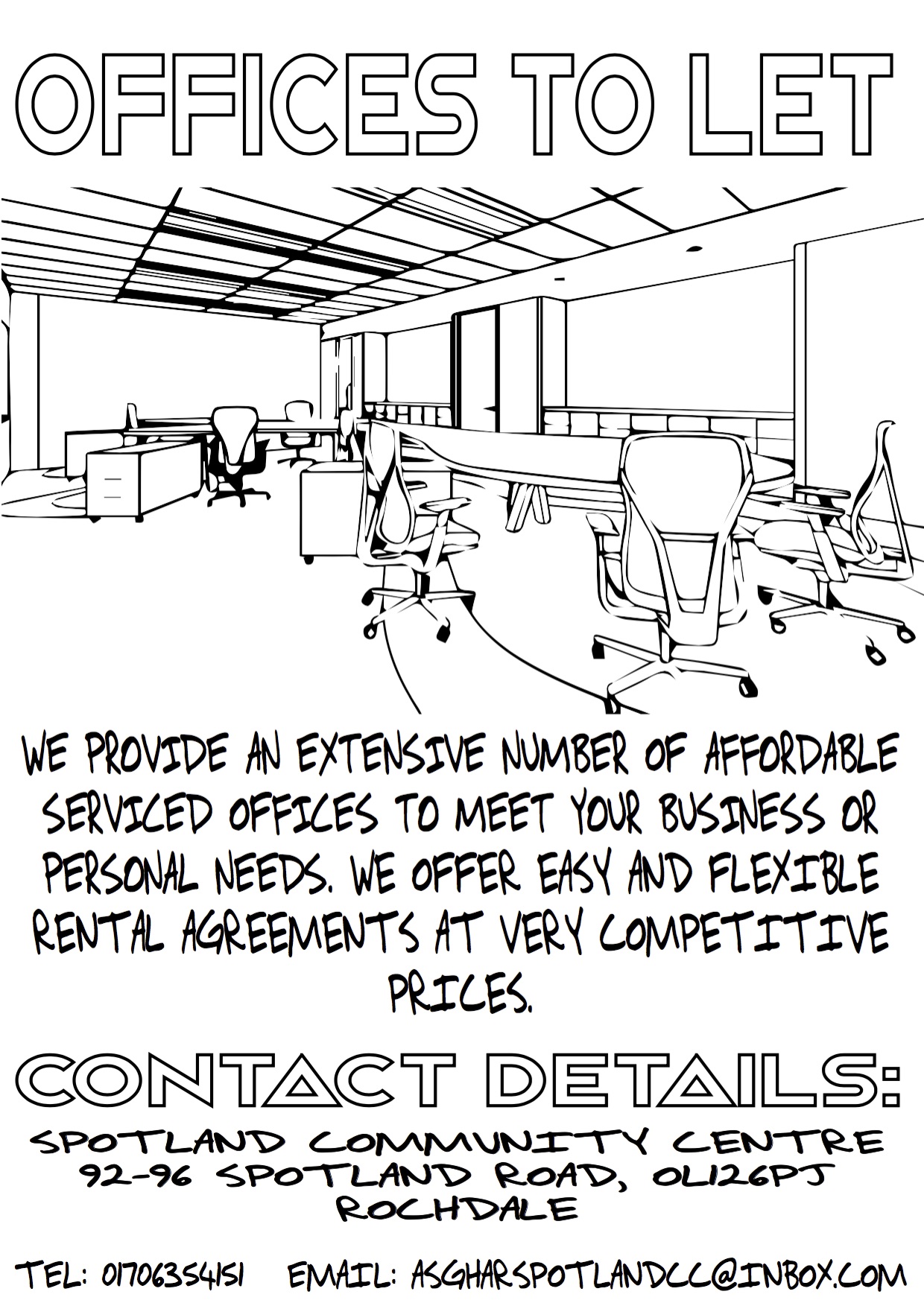 Offices to let
---
We provide an extensive number of affordable serviced offices to meet your business and personal needs. We offer easy and flexible rental agreements at very competitive prices.
Contact: Asghar
Email: asgharspotlandcc@inbox.com